78 people and 71 dogs pre-registered plus another 30 folk arrived on the day.  A great turnout and a lovely way to explore the Greytown Rail Trail.
Read our Press release dated 10 May.
Photos from the event
Thanks to everyone who made this possible: sponsors, walkers and ALL the volunteers!  It was lovely to meet so many motivated people and a huge number of dogs!  More to follow as we unpack everything and get our thoughts together!
Proud winner of the raffle!
The hamper generously provided by Property Brokers of Greytown was won by Lesley!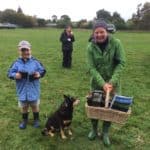 How much stuff does it take to sponsor a Trail Walk?
Thank you Royal Canin!
Help us reach the "hundred"!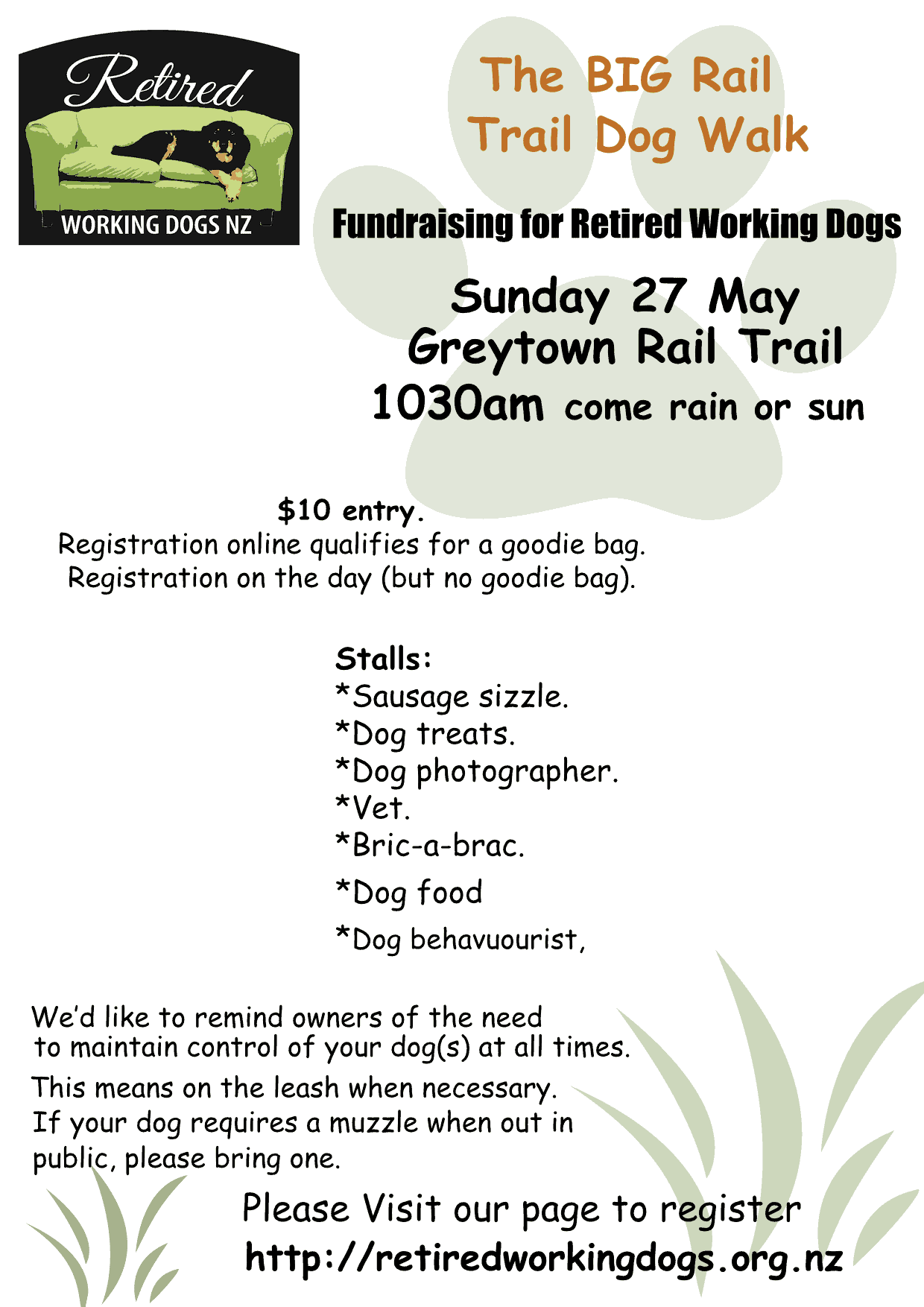 We're really looking forward to a great day out with lots of friends. You can help us reach out to invite more folk. Please click on our poster to download and print your own copy. Display the poster at home, at work, or ask local shops to show it! Thanks for your help in making this an event to remember.
When?
1030am Sunday 27 May 2018, come rain or sun

Where?
Greytown Rail Trail. See the map below.

Details:
$10 entry.
Registration online qualifies for a goodie bag.
Registration on the day (but no goodie bag).
Stalls:
Sausage sizzle.
Dog treats.
Dog photographer
Bric-a-brac.
We'd like to remind owners of the need to maintain control of your dog(s) at all times. This means on the leash when out on the Trail. If your dog requires a muzzle when out in public, please bring one.
Registration:
To register for the walk, please complete your details in the form. Registration costs $10 per adult with all proceeds going to Retired Working Dogs. We ask that you arrange to pay the total into our bank account:
Retired Working Dogs Adoption NZ, Account Number: 03 0725 0001027 000.
Please include your name as a reference so that we can identify the payment. Once we see the payment arrive in our account, your goodie bag has your name on it!
Thanks:
We are indebted to a number of organisations, local and national who have kindly made this event possible.  We will endeavour to include links to their own web sites from here.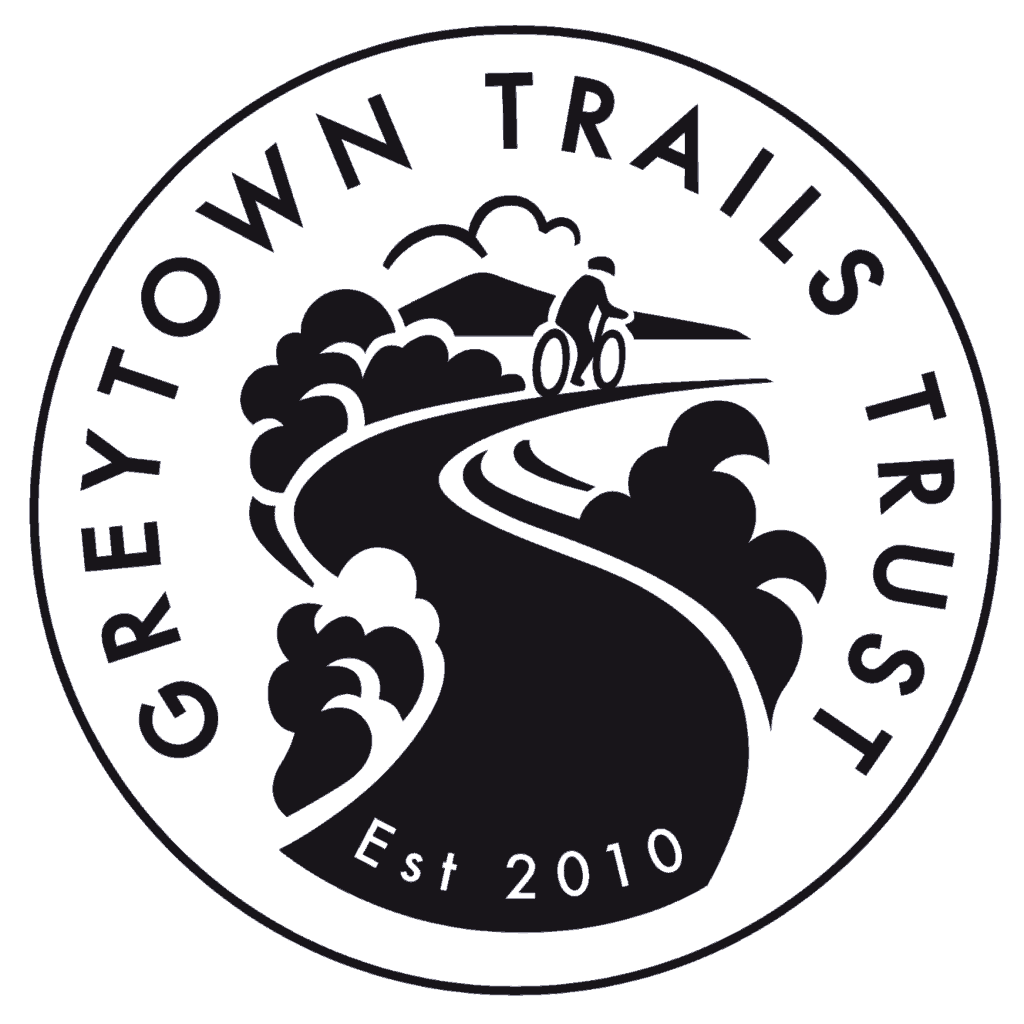 How to get there: