Description
This charming book contains an illustrated collection of poetry by Anneleise Hall. The book has poems about six dogs and their lives on the farm. Anneleise captures their characters both in the drawings and the poems. There is Fat Pam who loves pats, Sonny Bunny, Licky Lila, Fantastic Fred, Tug and Zoro Pussy Paws.
We have set up postage and packaging for each item for New Zealand delivery.
If you are interested in placing a large order, or for delivery overseas, please get in touch (select "Online Shop" in the "Who do you want to contact?" dropdown).
Anneleise has agreed that 50% of the profits from the sale of this book will be donated to RWD. We are really grateful to her for this incredibly generous gesture and her commitment to working dogs. The books are $20 each plus $3.85 for postage for the first 3, then $5.50 from 4 to 6 books. (A further $3.90 will be added for rural delivery.)
| Quantity | P&P |
| --- | --- |
| 1 | $3.85 |
| 2 | $3.85 |
| 3 | $3.85 |
| 4 | $5.50 |
| 5 | $5.50 |
| 6 | $5.50 |
  This 20-page book is 210mm x 208mm in size and will appeal to adults and children alike. Children particularly like the Stinkerooni poem…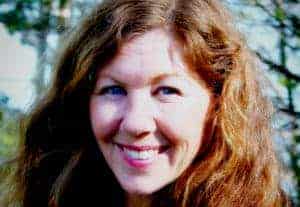 Anneleise Hall is a writer and artist. 
With a background in media and community development, Anneleise is passionate about actions we can take to create the world we want to live in.
She is delighted team up with Retired Working Dogs NZ to offer "Secret Lives of Sheepdogs" which she wrote and illustrated. The books sales will help fundraise for RWD.
"I can't think of a more perfect match than a book about much-loved retired working dogs helping other dogs find forever homes." Anneleise said.
"It's an honour to support these guys in the great work they do."