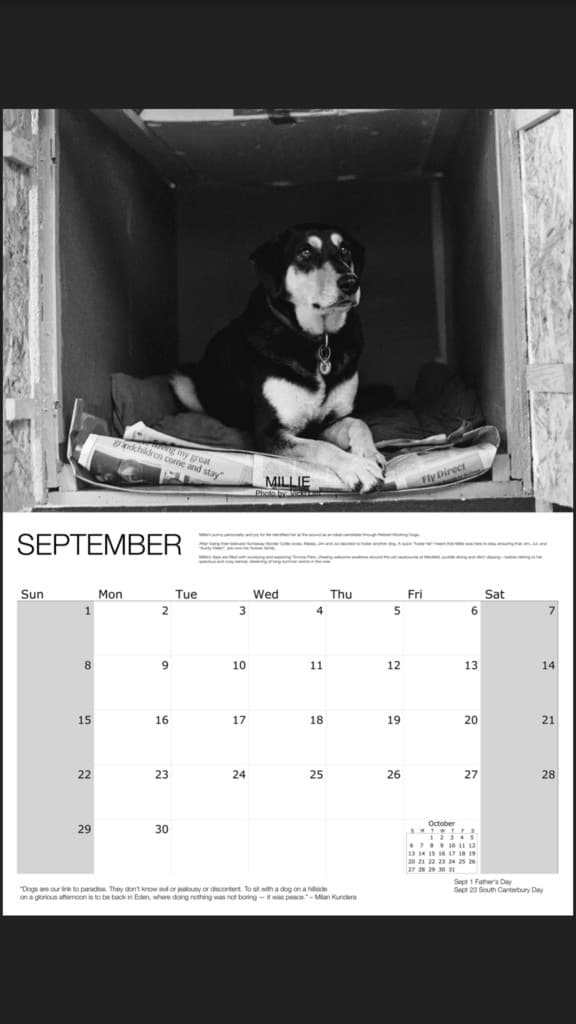 We are very proud to announce that the Retired Working Dog Adoption 2019 Calendar is now available for available for order!
It features stunning pictures of 12 of the dogs we have worked with and their stories.
Remember: all proceeds from the sale of our calendar go towards supporting the costs of the health and well-being of retired working dogs up and down the country.  Without your help, our work would be so much harder.
The calendars are $20 each plus $3.60 postage.
Click here to get your hands on this year's "must-have" calendar. Bulk orders in time for Christmas are advised!