We have been inundated with so many photos of lovely Retired Working Dogs that the competition is now closed. Thank you everyone who entered.
We know our Retired Working Dog adopters love their dogs and we know you love our calendar. If you are anything like our team of volunteers and fosterers you have hundreds of photos of your dog on your phone.
Your Retired Working Dog could grace the pages of our 2024 calendar. Send us a photo of your furry friend in their furever home and they could be a 2024 calendar star, just like Harvey.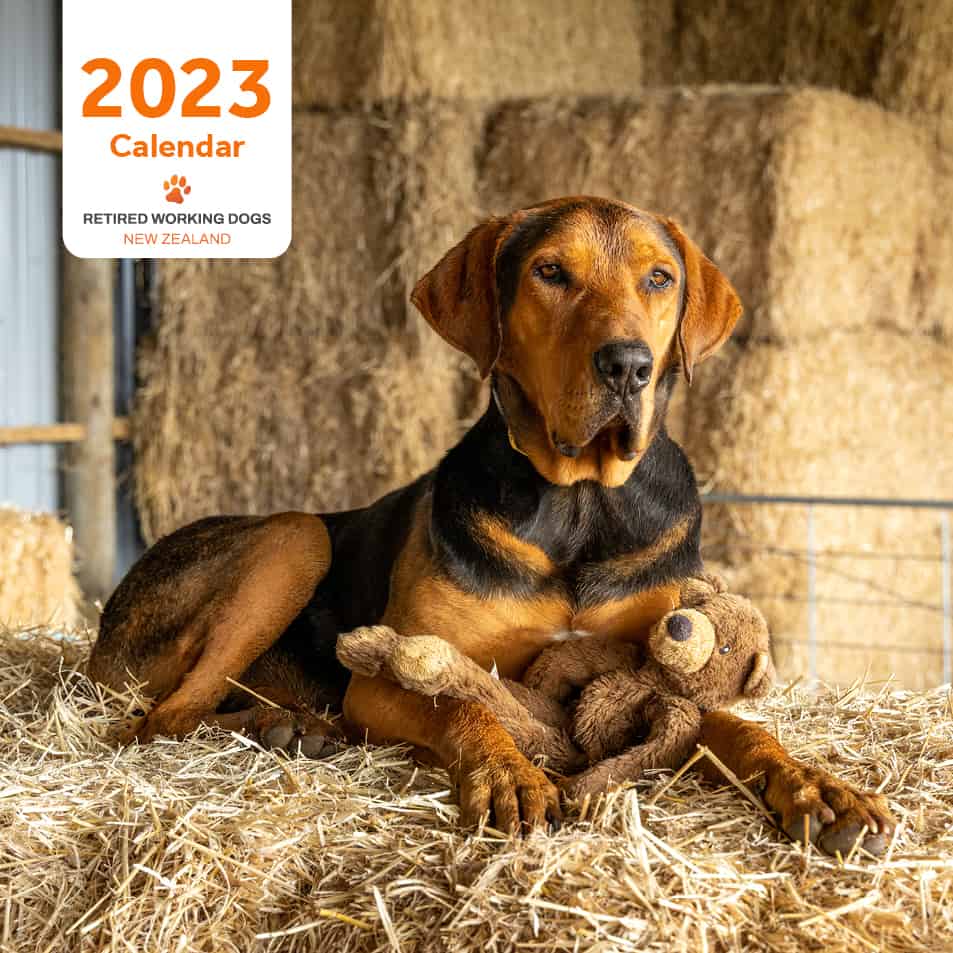 You have until the 31st July to take the perfect photo of your dog doing what they love. Send it to competition@retiredworkingdogs.org.nz and your dog could be a 2024 calendar star, helping us raise funds to help more dogs like yours. If your photo is selected for publication we will send you a free calendar.
The Details
– Images need to be as high resolution as possible and suitable for us to crop to a square.
– The dog needs to be a Retired Working Dog (i.e. you found the dog through our organisation).
– Photos should be of the dogs in their happy place at home or out and about adventuring.
– No humans in the picture but other animals are fine.
– If you didn't take the photograph, please credit the photographer.
– Retired Working Dogs reserve the right to use all images entered in the 2024 Calendar and on our website and social media.