"The Kiwi charity teaching old farm dogs new tricks"
Natalie Smith spoke to Rural Today. Credits: Video – Newshub; Image – Retired Working Dogs NZ
A Kiwi charity says it can't keep up with demand from people wanting to adopt retired working dogs, and is urging farmers to consider donating dogs that are no longer fit for farm life.
It's estimated there are around 200,000 working dogs in New Zealand. In many cases, however, these animals are put down when their careers come to an end, either through injury or old age.
But Natalie Smith, president of Retired Working Dogs NZ, says it doesn't have to be that way. Although farmers may consider the animals a burden when they can no longer work, Smith says there are many families out there just dying to give the dogs a loving home.
"A lot of farmers think to themselves 'why would anybody want a 10-year-old dog who's got arthritis or who's a bit useless now?' but there are so many people out there who would like them just as companions and they feel really good about themselves for helping these dogs," Smith told Dominic George on Magic Talk's Rural Today on Wednesday.
"People get really onboard with it."
Smith started the charity in 2012 while she was working as a vet nurse.
"An old dog named Todd came in and he was there for a one-way trip and well I fell in love with him," she said. "I thought 'I'll take him home' and he kind of started it all."
From there, the charity has "grown and grown" and is now nationwide. Its Facebook page has more than 23,000 likes and Smith says demand for the dogs exceeds supply, which she says "is a good thing".
"The dogs that come to us are generally dogs who for whatever reason can no longer stay on farm or who come to us through vet clinics when they've had a career-ending injury and they need surgery and the farmers can't justify it – so we will take those dogs on and we'll get them fixed and we'll rehome them as well," she says.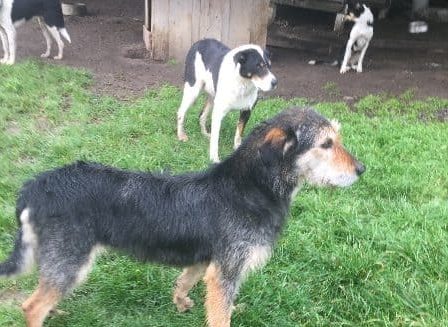 The charity takes on all sorts of dogs and Smith says she hopes word will get out among the farming community, because "the more farmers that hear about us the more dogs we can help".
"Basically the message to farmers is: if you've got an old dog sitting there in the kennel doing nothing, then get in touch with us because people want them."
The charity currently has 12 dogs in its foster care, mainly in the lower North Island, and a number of others it lists on behalf of farmers.
"If they come through our foster system then everything's done to them, whatever health issues they have we take care of those and we do all of that desexing, registering, etc. If they're being advertised on behalf then they come straight from farm and generally the new owners deal with that themselves."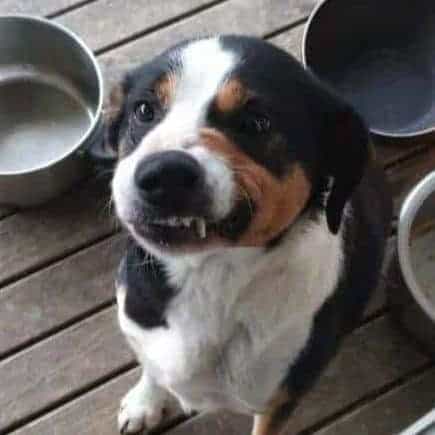 Smith says despite being working dogs, the majority are "amazing with cats and children and they learn how to be inside dogs really quickly".
"They make amazing pets. They're so clever and because they've been on farm and they've been in part of a team, regardless of whether they've worked or not, so they have really great manners which you don't always get in pet dogs and so people love that about them."
Anyone wishing to either donate or adopt a dog can do so through the charity's webpage.